Eye Care Services in Roseburg, Oregon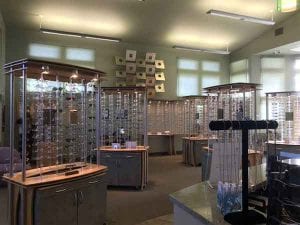 Dr. Andrea Gray MD, PC specializes in complete medical, surgical and routine eye care in Roseburg, Oregon. Eye care is important to everyone because eye conditions and disease that can destroy your and your family's healthy vision can strike at any time in life, from newborn to old age. Protecting your eyes from accidents and early detection and treatment of eye problems are the best ways to keep your healthy vision throughout life. If you or your family are at risk for eye disease or experience any eye problems, visit Dr. Gray right away.
We also feature a full service optical shop, featuring over 1800 frames to choose from, available in all price ranges. We also offer contact lenses. Read below about the services we offer, and call us today to schedule your appointment.